Hockey Nerd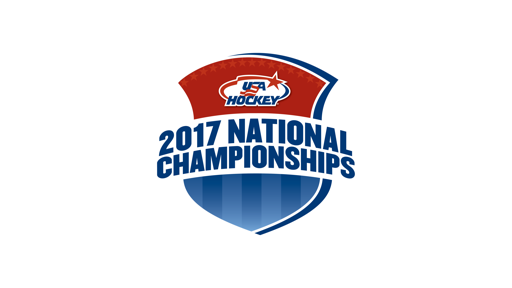 USA Hockey Crowns National Champions
On Monday, April 10, 2017, USA Hockey crowned 19 youth hockey national champions. Thirteen youth boys and six youth girls teams left their respective tournaments as National Champions! Congratulations to all who participated, but especially those walking away with banners.
MYHockey has already posted every game played over the past week and has identified each champion in the rankings.
A quick run down on those crowned:
Boys Tier 1:
Midget 18U: Mid-Fairfield Chiefs
Midget 16U: Compuware
Midget 15U: Yale Bulldogs
Bantam 14U: Chicago Mission
Boys Tier 2:
Midget 18U 3A: Team Copper Country
Midget 18U 2A: Maine Moose
Midget 18U 1A: Carolina Jr Hurricanes
Midget 16U 3A: Oakland Jr Grizzlies
Midget 16U 2A: Dallas Penguins
Midget 16U 1A: Portland Jr Winterhawks
Bantam 14U 3A: Highland Park Falcons
Bantam 14U 2A: Atlanta Fire
Bantam 14U 1A: Portland Jr Winterhawks
Girls Tier 1:
Midget 19U: Shattuck-St Mary's Sabres
Midget 16U: Belle Tire
Bantam 14U: Bay State Breakers
Girls Tier 2:
Midget 19U: San Jose Sharks
Midget 16U: Anchorage North Stars
Bantam 14U: Shoreline Sharks
Again, congratulations to all!