Hockey Nerd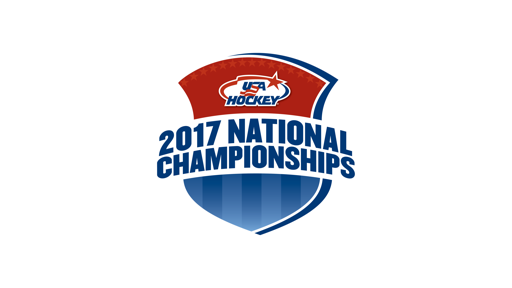 USA Hockey Nationals are on Deck
USA Hockey is getting ready once again to showcase its best! Virtually all of its National Championships will be decided in events held across the country from April 6-10, 2017. If you get the chance, don't miss it.
Changes the only major change from previous season is the creation of a new boys 15U Tier 1 division.
For this season, MYHockey Rankings data was used by both the boys and girls Tier 1 committees to help select the at large bids for the seven (7) Tier 1 divisions. While their exact methodologies are a mystery, they are looking at the data. Who have you played and how well have you done. To get an at large bid, it seems like they want to know that you have played the best Tier 1 teams on a regular basis and have competed well against them. Your ranking is definitely important, but it's pretty evident that you must earn that ranking by playing the best teams.
For the past decade MYHockey has identified teams attending USA Hockey's National Championship tournament with a USA flag in front of the team name on the rankings page so that you can quickly identify what teams will be attending. At the Tier 2 level, we have recently updated the flag to include a 1a, 2a or 3a designation to further clarify the division that each team will be playing in.
It's been a long season and some of you may be ready for "spring break", but these tournaments showcase some awesome talent and much of the best of our sport. This year's championship weekend also conflicts with my favorite hockey event of the year, the Frozen Four. Also that weekend, most of Ontario's Provincial Championships will be played then as well although Bantam AAA and Midget AAA are under way currently and will finish up before then.
So much great hockey and so little time. We wish you the best in locating your event. Below you will find more detailed information on USA and Ontario Championships. Click on either graphic to be taken to the official championship websites.