Hockey Nerd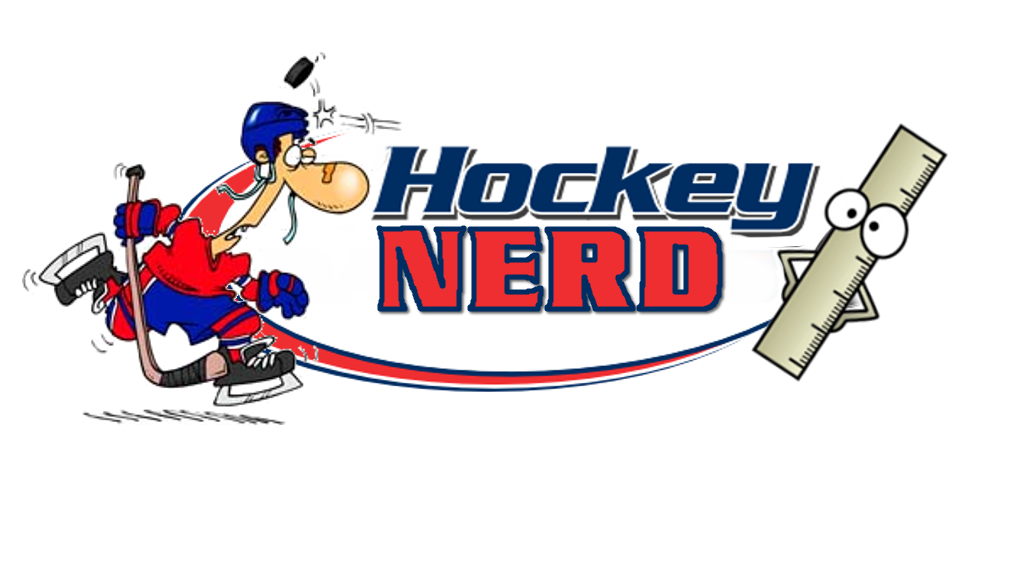 Important Notes About First Ranking of Season
As we prepare to release rankings for our 14th season on Wednesday morning, Sept 28th, it's important that we take some of the lessons we have learned over the years and try to prevent some unnecessary pain for all parties. Pain for you the teams from the perspective of not understanding how and why the rankings are as they are. Pain for us in that we receive an unsustainable amount of emails from people who often want to plead their case. It's very likely that again this year we will receive so much email that our struggle will be to locate the ones that identify errors in the system versus those resulting in a lack of understanding. I'd like to proactively address that second category before they show up in our inbox. Please take a minute to read the following:
MYHockey has not and will not ever see your team play. We don't know who you've added to your roster in the off-season nor who you've lost. We only care about one thing from a rankings perspective, accurate game scores.
The rankings calculation process uses only game scores. We get it that not every team's game score perfectly reflect a team's ability on the ice. But we are also aware that there is no more accurate of a system than one that drowns out all the "noise" and focuses solely on the current season performance to assess the strength and/or weakness of teams. Any emails pleading the case of your team fall on deaf ears becasue there is no place to input "team is really better than they've played so far this season" into the formula.
Your ranking is made up of equal parts who you played (SCHED) and how well you've done in those games (AGD). If you truly believe that there is an error in your ranking, then we need you to find out which game(s) are in the system incorrectly. There are real errors in the system and we will apologize in advance for them, but they are a result of erroneously entered game scores and we need your help in removing them from the system, preferably before the first ranking.
Errors can have a huge impact on the accuracy of the rankings this early in the season. If a team has played only five games, each game accounts for 20% of their ranking and if one of those games is significantly incorrect, it can have a large impact, not only on the teams involved but there are riple effects to all the teams that they have played. Please do not email us about errors, instead complete the online game correction form to report any erroneous games. All online requests will be addressed, many emails will not.
Only teams with five (5) or more games played will appear in the "rankings". Some ranking categories will not be converted to a "ranking" view this early in the season because too few teams have played the required five game minimum. In those ranking categories where the default view is switched to a ranking view on Wednesday, you can still locate any team not meeting the five game minimum by clicking on the "Alphabetic" tab.
We ony use game results that have been posted to MYHockey. No magic here, they need to be in our system for us to use them in the rankings calculation process. If you have entered scores as a guest and they have not been approved by a volunteer (and thus still don't appear on your team info page), then verify that there is a volunteer signed up to review the scores in the division of the league that you participate in. You can see the volunteer status of a division of a league from either the division information page or from the Division Availability List.
In some ranking categories like the USA Tier 2 rankings, there will be hundreds of teams added to the rankings in the coming weeks. Virtually every team will appear to fall in the rankings, some dramatically. A team may have just had a great weekend and move down 20 or more spots because literally 50-100 new teams might have reached the 5 game minimum in that week. We recommend early in the season watching either your rating and if that is trending in the right direction or watching the other teams in your league and seeing how you compare to them week after week.
MYHockey has a FAQ that covers even more than this column. There is a link in the footer of our site this page. You are strongly encouraged to review the FAQ, especially if you have any questions or issues with the site. The answers are likely there.
The rankings are a tool, like any other tool, that can be used positively to help your team develop and improve. But it's a tool. We believe strongly that in youth hockey the number one goal of any team should be the development of its players. As a player gets older, team goals can and do become increasingly important. There are times when it appears that player development conflicts with a team's ranking optimization. At MYHockey we would argue that the conflict is between player development and SHORT TERM ranking optimization. Long term, player development is the best way to optimze a team's ranking.
We will update the rankings each Wednesday morning for the next seven months. We hope you enjoy the information that you can obtain from MYHockey and use it to help with the development of your players.
Best of luck on a successful 2016-17 season!