Sponsor News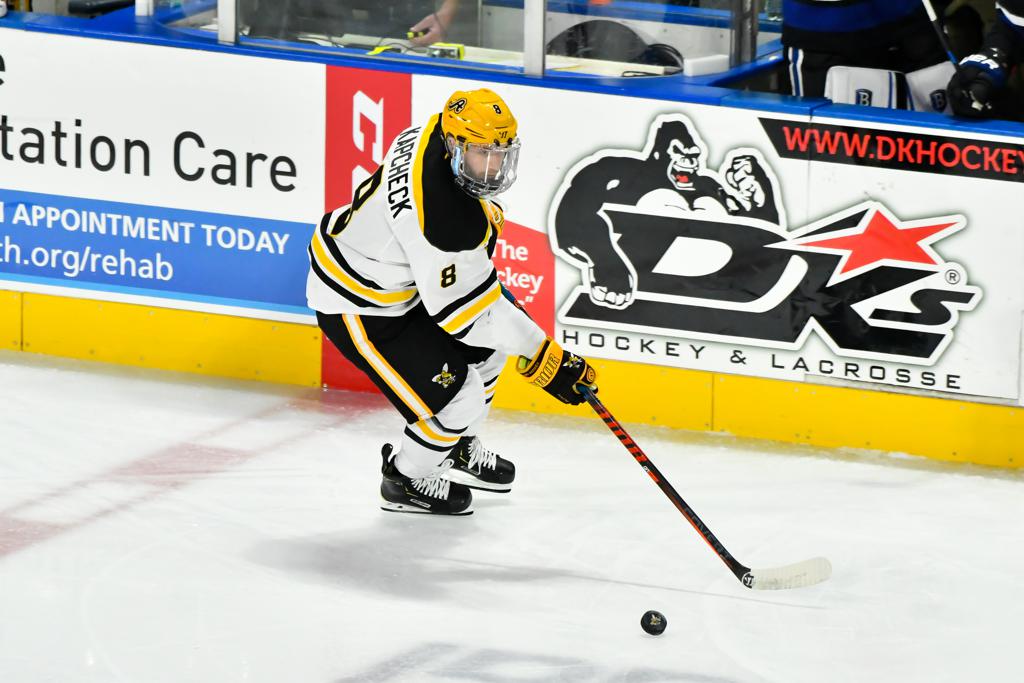 Congratulations to JDM Sports Hobey Baker Nominee Brennan Kapcheck
MYHockey would like to congrulate JDM Sports and Brennan Kapcheck on being nominated for the Hobey Baker!
"JDM Sports is proud to announce client Brennan Kapcheck is up for the Hobey Baker (voting link below). Brennan is a defenseman in his Sophomore year at AIC.
JDM Sports started working with Brennan in his Bantam Major year where he played for Chicago Young Americans AAA. Brennan then played one year Minor Midget, one year Major Midget, then off to the NAHL where he then received his NCAA D1 commitment to AIC. In his first year at AIC he lead the team in points as a defenseman and was also named rookie of the year for Atlantic Hockey. Brennan was also nominated last year for the Hobey Baker. This past summer Brennan was invited to the Toronto Maple Leafs development camp.
Take a moment to vote for Brennan by following the link below. (Scroll down to Brennan's picture, click on it, then scroll to the bottom of the page and click submit).
If you have any questions about your son or daughters potential path, don't hesitate to call JDM Sports (847.219.7337) or visit their website (www.jdmaciukconsulting.com) today.