Sponsor News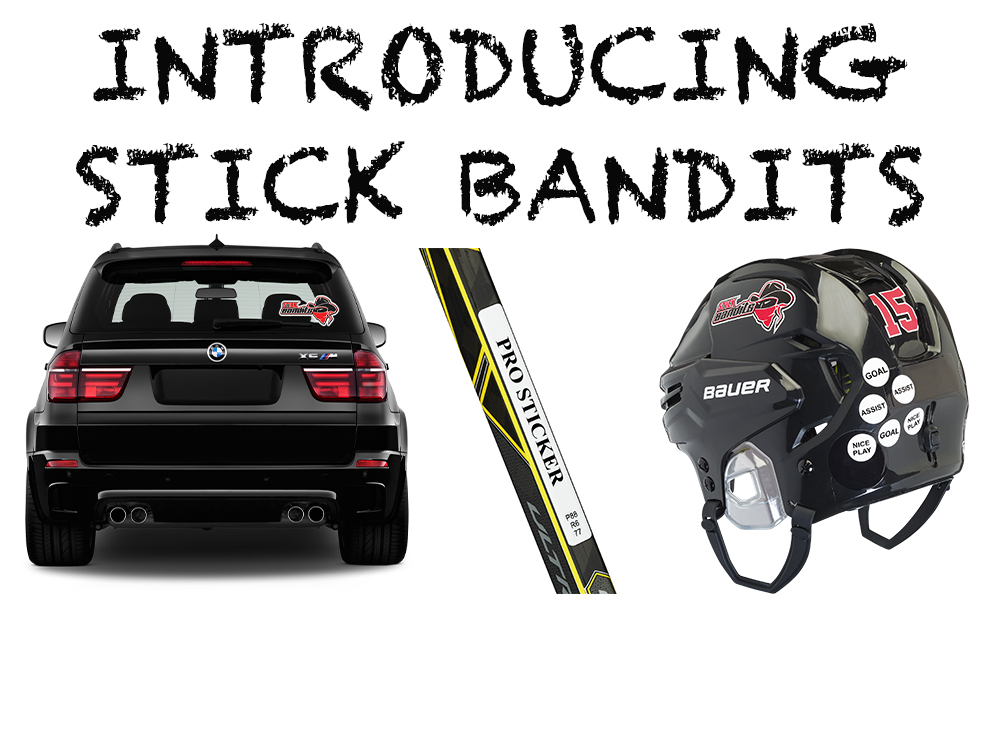 MHR - Stick Bandits Partnership
MYHockey is thrilled to introduce our newest partner: Stick Bandits! MHR and Stick Bandits' partnered to help make ordering new stickers for your player, team or club as smooth as possible. Keep an eye out for special offers, promotion codes and giveaways from Stick Bandits on our Facebook, Twitter and Instagram pages.
Stick Bandits wants to make your hockey team look like a team! Stick Bandits has a full range of stickers to outfit your hockey gear. Everything from hockey stick stickers, helmet logos and numbers, helmet award stickers, car window decals, hockey bag tags, water bottle stickers and hockey skate stickers all custom made with your team logo and colors. Quick turn around on all our products! Individual orders or team orders available. We can create a custom ordering page for your hockey team, club or entire organization. Discounts available for large orders and ask us about club wide fundraising capabilities. Get started building your order online at www.stickbandits.com.
Best of luck to all teams this season from your friends at Stick Bandits!