Ranking Updates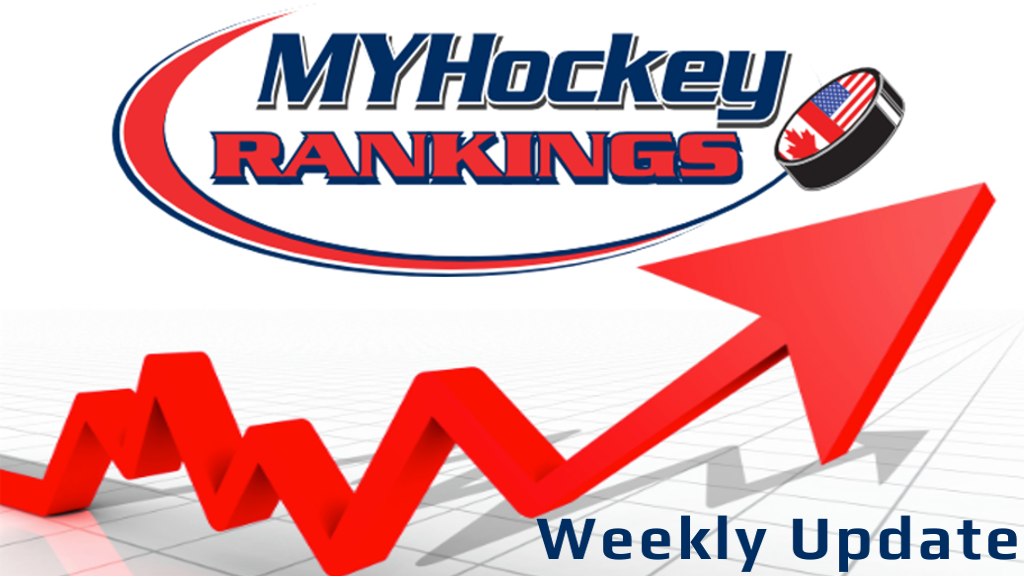 2018-19 Week #3 Rankings Released
Week #3 brings another 9000 games scores posted to MYHockey and total of 6639 teams who have now reached the 5 game minimum and are being ranked, up 2597 from last week. The database now contains over 35k game scores. What does all this mean?
This biggest impact of these numbers is that unless you are at the very top of the rankings, you moved down this week. Take the USA Bantam Tier 2 rankings, for example. We added 264 teams to the rankings this week and there are now 521 ranked teams. We now have green up arrows, red down arrows or the graphic "new" on the rankings page next to the ranking itself in order to signify movement from one week to the next. These are great little indicators, but not so much early in the season when we are adding hundreds of teams to the rankings each week. Once the season is well under way and we are adding only handfuls of teams to the rankings each week, these indicators can be very helpful. I strongly encourage you to compare your team to others in your league from one week to the next and not focus on what is likely your team's downward movement in the rankings because teams have been added above you who just reached the 5 game minimum.
A quick shout out to our 720+ volunteers who are doing a great job. If your team's division does not have a volunteer we could sure use your local expertise to help get your teams up to date in MYHockey. You can find a link on your favorite teams division information page or you can select the volunteer option on the Report Scores Page.