Sponsor News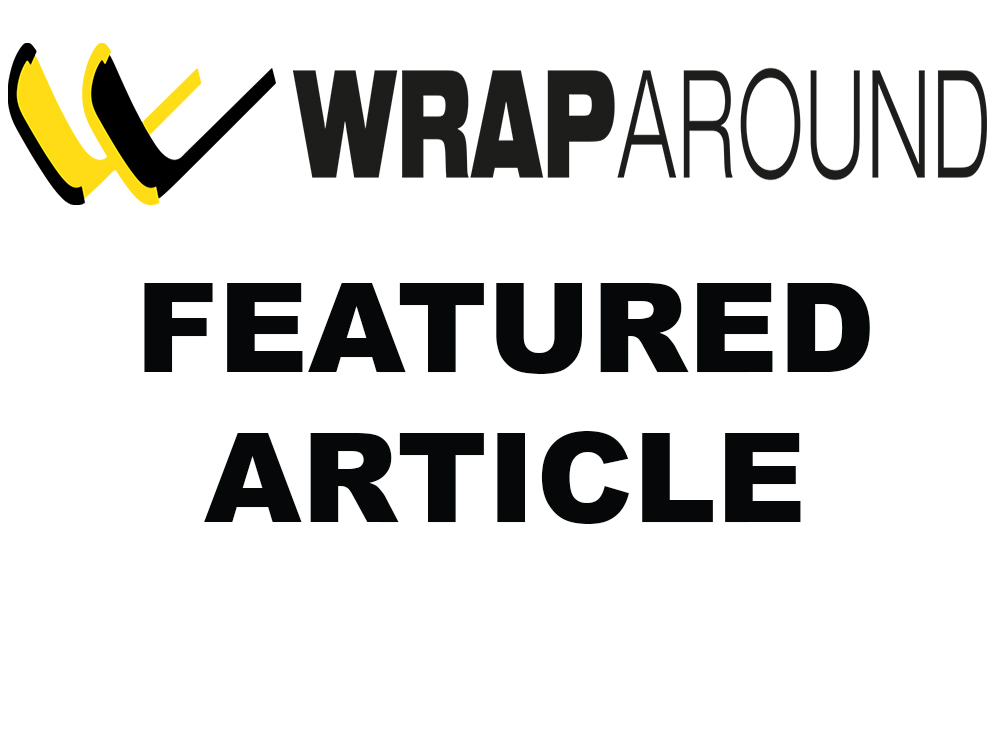 Introducing Our Newest Partner: Hockey Wrap Around
We had the chance to sit down with Wraparound Team Leader, Lee M.J. Elias to talk about both what Hockey Wrap Around stands for and also his life as a author, speaker and coach.
Ok, Obvious question first for those that may not know. What is the Hockey Wraparound?
Haha, I suppose we should talk about that. The idea behind the Wrap around is simple, its a one piece plastic training aid that fits on your hockey stick blade so you can use the stick off the ice on any surface without the fear of damaging your blade. You can practice everything from stick-handling to shooting with your game stick off the ice. We offer two units, the Wraparound ICE which is extremely light and the Wraparound ONE which is a weighted version of the training aid.
What is Wraparound's mission in the hockey world?
To make hockey more available to anyone that wants to play. While shooting boards and tile are great (I have both) the truth is not everyone has access to them. Moreover if you do you are still limited to that space. We wanted to eliminate any limitations so players could practice or play anywhere (not to mention saving everyone a few bucks on ruined sticks!). In addition to that we really believe in being game ambassadors. We have teamed up with the WCHA (Women' Collegiate Hockey Association) in addition to working with several military hockey organizations to support those that serve and love our game. We are always looking to give back to the people and the game that give so much to us.
How long does the Wraparound last?
Its a tricky question to answer because it depends on how often you use it and how hard. Its like asking how long a stick will last. We say on average it should last a season but we also say that if you decide to get one and aren't happy with the performance, contact us and we will absolutely answer. No matter what the case we offer a 30-day guarantee on all our units.
Tell us a little about your past in the game.
Sure. I played my youth hockey growing up in Philadelphia, PA before playing college hockey for Montclair State University. Once I graduated I had a short stint with the Huntsville Havoc of the SPHL before starting my coaching career back at Montclair State. That eventually led to me being hired as a coach for the Peterborough Phantoms (a professional team in the UK) where we ended up winning the playoff championship in 2015. I currently work with several teams and organizations as a team strategist that focuses on building and maintaining team bonds through my other company, GameSevenGroup.com
How did Wraparound come to be?
Its actually an interesting story. While all Hockey Wraparound's are made in the USA, the company was actually born in Great Britain. My wife and I were in the United Kingdom (she served in the US Air Force) and another male military spouse and I began working on the concept of a plastic blade protector. We did our research, got the first prototypes made, and the rest is history.
In addition to Hockey Wrap Around you are also an author, speaker and coach. How do you fit it all in?
Haha, I'm very blessed to be surrounded by the things I love professionally. But I'm even more blessed to be in a position to spend so much time with my children, wife and family - I simply prioritize down from there and time manage the rest of it. Its easy to grind when you love what you do.
Rapid Fire:
Who inspires you?
My Family. From my kids to my wife to my brother to my parents. My family inspire me to do the best I can every day. In addition to my family my team here at Wraparound inspire me. We are a bonded bunch that really commit ourselves to the cause every day.
Whats your favorite movie?
Outside Star Wars and Marvel, its gotta be Back to the Future.
Last Thoughts?
Just want to thank you and the readers for taking the time to do this. Best of luck to everyone this season! Enjoy the journey.
We are glad to have Wraparound on board for the 2018-19 season! To support all of you with your off-ice training, they are offering a discount on HockeyWrapAround.com for all MYHockey Rankings visitors.
Visit https://hockeywraparound.us/pages/friends-my-hockey-rankings for details.