Hockey Nerd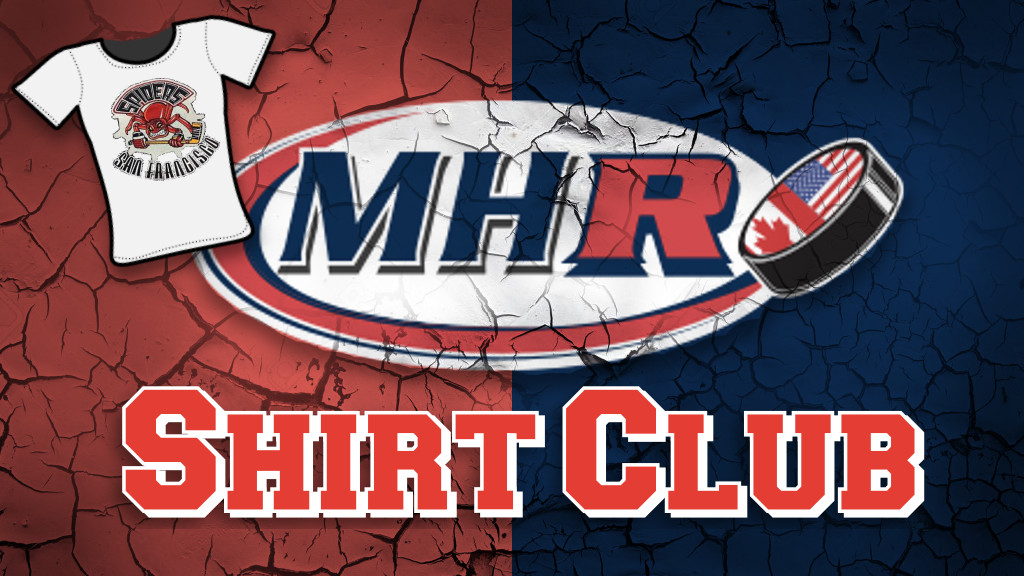 Introducing the MHR Shirt Club!
MYHockeyRankings.com is excited to announce our all new MHR Shirt Club. Every three months members will receive a brand new, old-school style t-shirt displaying the logo of defunct North American junior teams, semi-pro teams and discontinued hockey equipment companies. With one year, six month and quarterly memberships available, the MHR Shirt Club is the perfect Birthday and/or Christmas present for hockey fans of all ages.
"MHR Shirt Club" members will receive our exclusive, one of a kind t-shirts displaying the logo of your favorite throwback hockey teams and companies. Our shirts cannot be bought anywhere else. Once a logo is featured, it will be retired into the MHR Shirt Club Hall of Fame forever. 1 year memberships start at $99, while quarterly memberships are only $25. T-shirts will be shipped four times per year (every 3 months), with the inaugural "MHR Shirt Club" shirt being shipped on December 10th, 2017. If you would like to see the logo of your favorite old school hockey team on the front of one of our shirts, please send the logo to ShirtClub@MYHockeyRankings.com.
Want more info? Click on the "MHR Shirt Club" homepage to sign up today!