Ranking Updates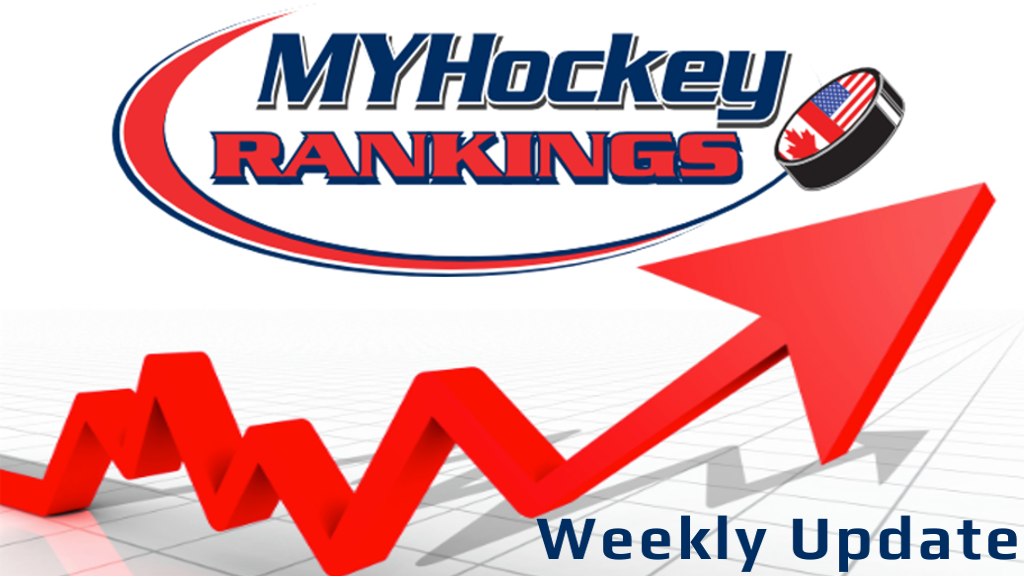 2016-17 Week #27 Rankings Released
MYHockey Week #27 rankings are now available.
This week we added over 2700 new game scores and now have over 267k on the season. We currently have 16,766 teams ranked in over 200 categories.
We approved another 300 guest entered scores this week. Keep them coming! We will approve all guest entered scores each week. Here's a link to the guest entry form to request any missing game scores.
What a great time to be a hockey fan. Playoffs, state/provincial championships, USA National Tournaments and more. Couldn't take my eyes off the TV last weekend with the NCAA Regional Tournaments and am extremely excited for the Frozen Four. But we'll still be out there entering any remaining action and catching up on some missed scores from the season. So while you are dialed into action, don't hesitate to look up the teams in MYHockey to see how everyone is ranked.