Ranking Updates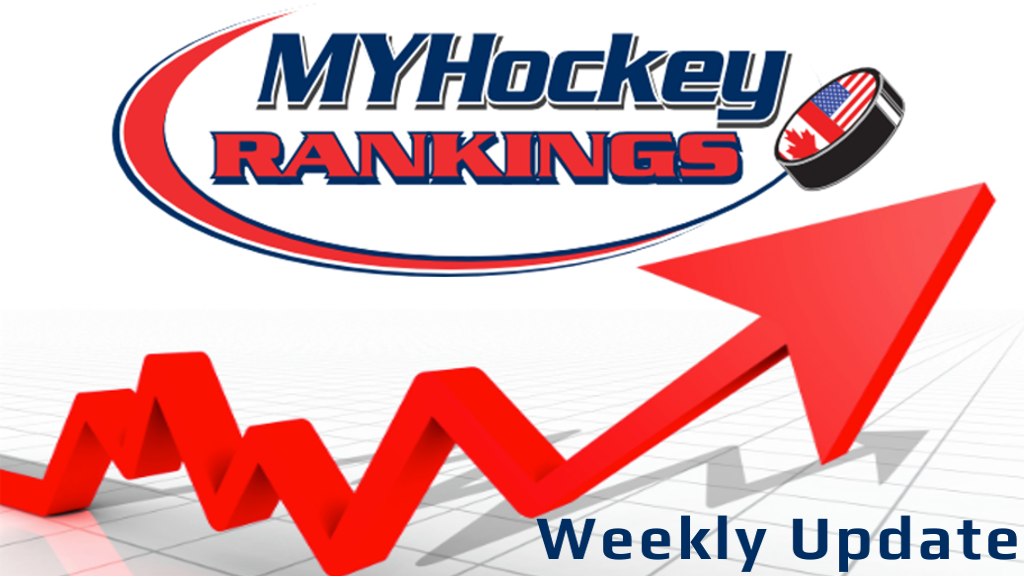 2016-17 Week #16 Rankings Released
MYHockey Week #16 rankings are now available.
This week we added over 10k new game scores and over 300 new teams to the rankings this week. We now have 15,712 ranked teams out of the 19,300 teams in our database.
I hope you were able to watch the US vs. Canada World Junior Championship Gold Medal game last week. Awesome hockey. Canada twice built two goal leads and the US twice came back to tie it. A full 20 minute overtime period did not decide the game so it went to a shootout. Personally, not a fan of a shootout for the Gold Medal. Goalies held strong, but the hero from the day before in the shootout for the US, Troy Terry, found the twine for the only score of the shootout earning the gold for Team USA. The US team was impressive and with regulation wins over both Canada and Russia and then shootout wins against them in the medal round. Great all around skill and coaching. There was a lot of future NHL talent on display and I agreed with tournament officials who gave Canadian Defensemen Thomas Chabot the tournament MVP, despite the two losses to the Americans.